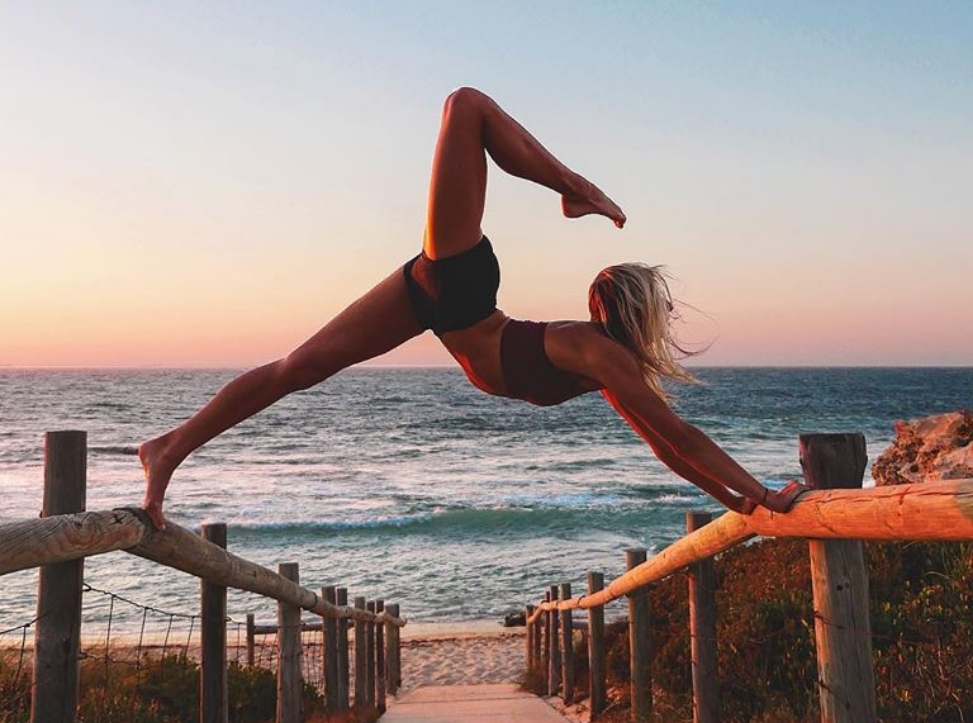 You work hard and you play hard.
GOANNA oils and creams enable your body to keep pace with your passion.
Stay in the game with GOANNA.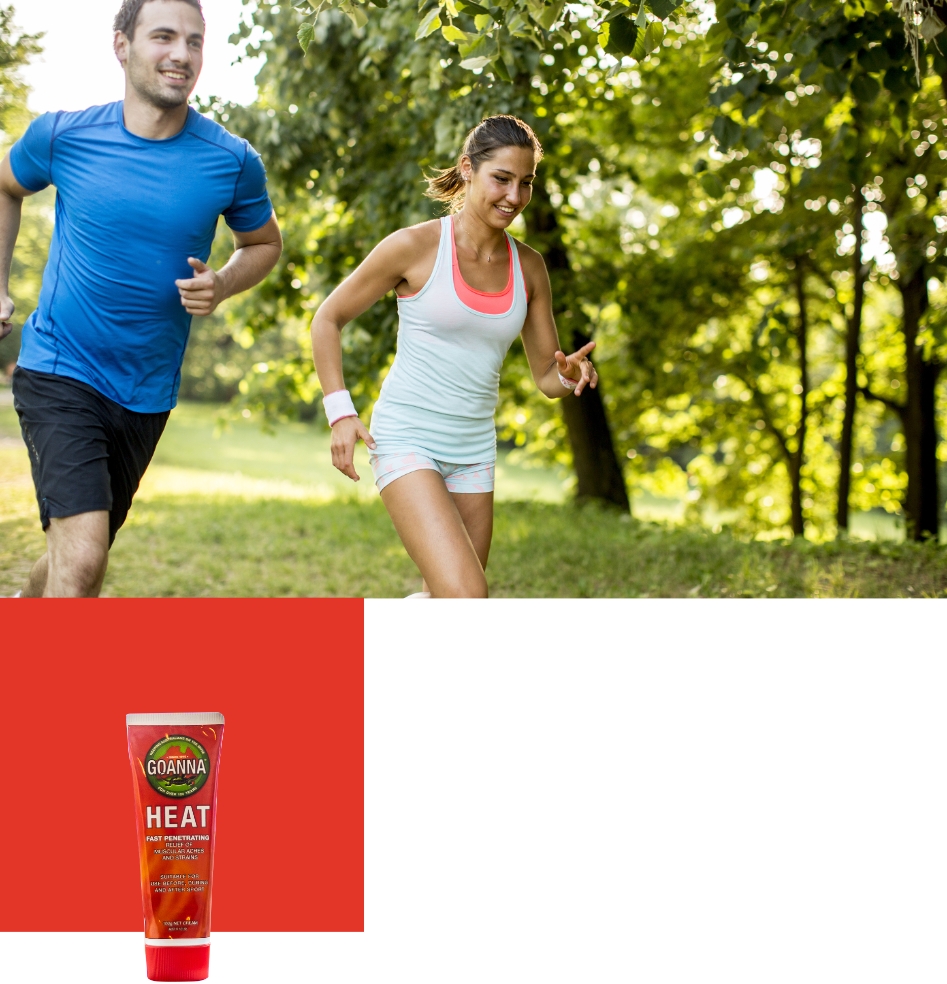 The GOANNA range of products combine naturally occurring bush ingredients with other pharmaceutical ingredients to offer relief from muscular aches, pains and soreness, minor cuts, abrasions, bite and stings and nasal congestion associated with colds.

For decades, many professional sportspeople have relied on GOANNA products to keep them in the game, from footballers and cricketers, to hockey players, tennis players, track and field athletes, and basketballers. GOANNA even powered skipper John Bertrand and the Australia II crew to their famous America's Cup victory in 1983.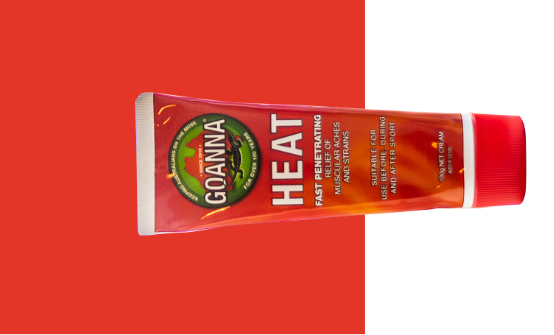 Proudly Australian owned and operated, GOANNA products have been serving active Australians for more than 100 years. Over that time, our products' formulations have changed and developed to reflect both advances in science and the needs of modern Australians.

Offering soothing and fast-penetrating temporary relief from muscular pain, GOANNA Heat Cream and GOANNA Oil Liniment can be used as a warm-up rub prior to physical activity.
GOANNA Arthritis Cream and GOANNA Heat Cream can also be used to soothe discomfort related to/associated with mild arthritis, rheumatism and back aches.
Grab a GOANNA when you need to keep on going!
Always read the label and follow the directions for use.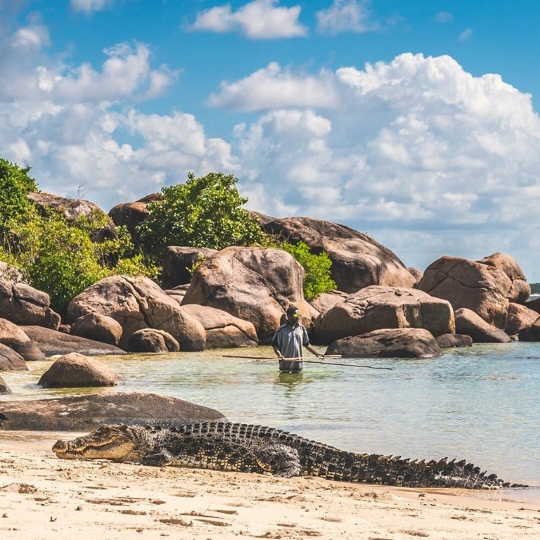 News
Meet the new GOANNA. It's the same quality product that you know and love, but it has shed its skin and re-emerged with a new look and a new, 21st century vision for adventurous, active living. GOANNA's proud history dates back to more than a century ago and so, to celebrate its 110th anniversary, we […]
Read More